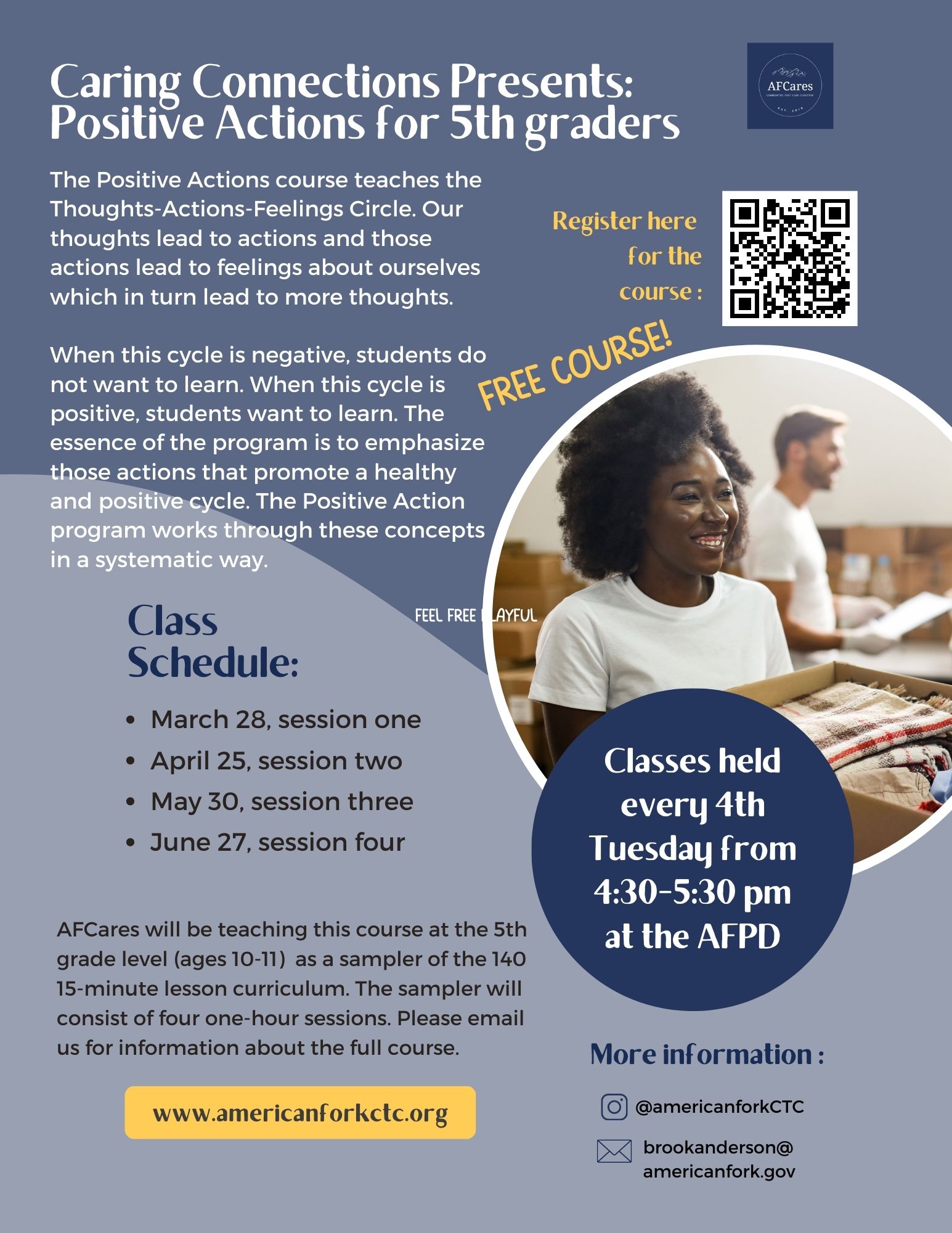 american fork police
75 E. 80 N., American Fork
Positive Actions for 5th grade (ages 10-11)
The Positive Actions course teaches the Thoughts-Actions-Feelings Circle. Our thoughts lead to actions and those actions lead to feelings about ourselves which in turn lead to more thoughts.
Objective of the course: When this cycle is negative, students do not want to learn. When this cycle is positive, students want to learn. The essence of the program is to emphasize those actions that promote a healthy and positive cycle. The Positive Action program works through these concepts in a systematic way. Each course is assigned to a specific age demographic and targets promotion of healthy behavior strategies for every age level.
March 28, 1st Session
April 25, 2nd Session
May 30, 3rd Session
June 27, 4th Session